This Season on the Behind the Line Podcast:
The year is 1996, and BL King, a well-known community member, is found dead of multiple gunshot wounds in his residence in West Odessa. This case has been cold for 26 years...can we heat it up?
Next, we will look at Sammy Jones. On March 23, 2020, the Odessa Police Department responded to the alley behind a local 7-11. Sammy lived his life on his terms, and we will talk to those who knew him and try to figure out why someone would have wanted to kill him.
 In December of 1990, Mary Kathleen Rodriguez was found dead in the home of the family she worked for. Our investigation dug up some interesting information, and we can't wait to unpack it with you.
And we are going to look at Teresa Wagner. She was last seen on January 10th, 1992; 46 days later, her body was found on an oilfield road in Western Ector County.
The Behind the Line Podcast
Odessa Crime Stoppers is proud to partner with the Ector County Sheriff's Office, the Odessa Police Department, and Company E of the Texas Rangers to bring you The Behind the Line Podcast.

Each episode we bring will focus on a "Cold Case" Homicide that happened in Odessa or Ector County. Some of our cases date as far back as 1977!

Some of the cases we will bring will be solved but the majority will be Active Investigations. That's where YOU come in. If you know something about one of our cases Send Us A Tip by clicking the red button below or call us at (432)333-TIPS.

It is our hope that by telling these stories we will be able to help the Rangers and Investigators bring closure to the Victim's families and bring these Killers to Justice. We firmly believe Someone Knows Something, and all it takes is one piece of information to crack the case wide open.

So check back here for updates on the podcast, and information on each episode we publish and don't forget to look for us wherever you get your Podcasts.
Statement from the Texas Rangers Co. E Unsolved Crimes Investigation Program



Due to the advances in technology, there may be new leads in cold case investigations, not only advanced DNA analysis, but latent print evidence, trace evidence, and tool mark advancements all offer the potential for new clues in old investigations, these (Odessa )cold cases need to be reviewed for the possibility that a new lead or further investigation of an old lead may bring justice and closure to families.

Jeffery Strain, Texas Ranger, Company "E", Unsolved Crimes Investigation Program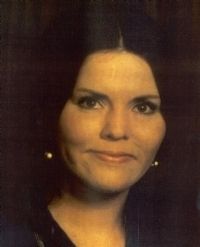 Judie Kay Lowery Mungia
W/F, DOB: 12-30-1948, Black Hair and Hazel Eyes, 5ft 3 in Tall, 150 Lbs
Ms. Munguia has a scar on her left leg between her knee and ankle. Ms. Munguia was last seen around 1 a.m. on May 28, 1981 when she left her home to visit a friend in Oklahoma City, Oklahoma.

Ms. Munguia's vehicle was found abandoned at the Will Rogers World Airport in Oklahoma City, Oklahoma on November 14, 1981. It was determined that her vehicle had been in the parking lot for a minimum of eighty days.
​
Those who knew her best, do not believe Judy Mungia would have ever just walked away, leaving her then 11 year old son behind.  And, we think they are right.

There has been a lot of speculation over the years about what really happened to Judy Mungia and law enforcement officers believe foul play is involved.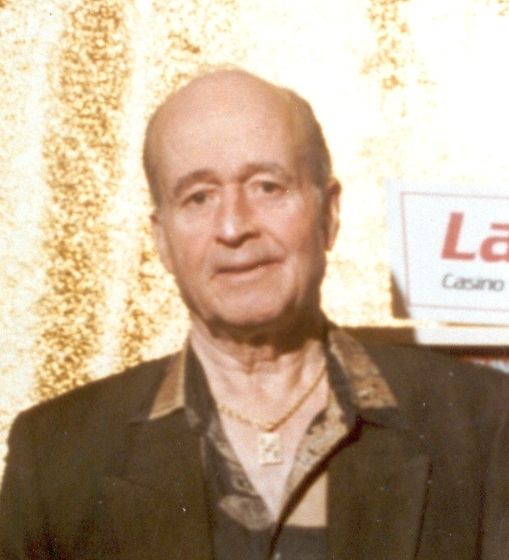 Episode 1 The Murder of B.L. King
On the evening of November 17, 1996 the body of B.L. King was found at 807 W. 33rd.  Mr. King died from multiple gunshot wounds.
​
If you are the first caller with information that leads to the arrest of the person(s) involved in this murder, it will be worth a cash reward. Call Odessa Crime Stoppers at 432-333-TIPS. Or go to our website at 333tips.org and send us a secure tip.  You will remain anonymous.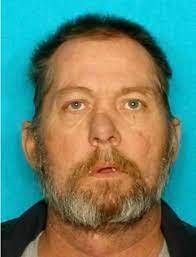 Episode 2 The Murder of Samuel Jones
On a Monday Evening in March of 2020, the Odessa Police Department and Odessa Fire Rescue responded to the convenience store at 10th and Dixie in reference to a Medical Call. There they found 57-year-old Samuel Jones deceased in the alley. Detectives believe Samuel was killed between 6:00 PM and 8:00 PM that night.

Detectives have exhausted all leads and they are asking the public for their help. If you have information that leads to an arrest, in this case, it could be worth a cash reward. Call Odessa Crime Stoppers at (432)333-TIPS or use our App P3tips, and you will remain anonymous.